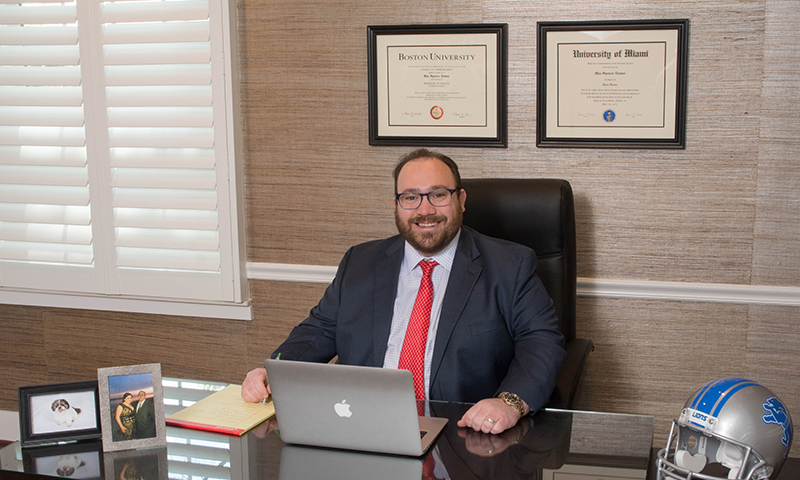 ABOUT
Growing up in Metro Detroit, Max is committed to and well connected in the area. After leaving Michigan to complete his undergraduate and legal studies, Max returned to Michigan to work in and give back to the community about which he cares so deeply. Max began his legal practice in securities litigation and arbitration representing Fortune 500 companies including financial institutions and insurance companies as well as local and regional banks and organizations. During this time, Max cut his teeth in the legal profession and fine-tuned his skills.
Looking for more meaning in his practice, Max transitioned to family law. Max's experience in the corporate world informed his ability to mesh his sensitivity about people and their personal and family issues and needs with his understanding of contracts and negotiations.
When appropriate, Max is trained and skilled in collaborative divorce and often works with clients to most peacefully and cost effectively achieve a new family dynamic. In cases where collaborative divorce practice is not applicable, Max's litigation and negotiation skills put his client first, always caring about and prioritizing the well-being and health of any children or dependents involved in a divorce.
Personally, Max is an avid tennis player, a Detroit Lions fanatic (he can't help it) and loves to travel. If you want to hear one of Max's favorite travel stories, ask about his family trip to Asia (don't worry, you will not be billed for it). Max and his wife are the proud and beaming parents of their son, Rocky, and adopted dog, Hudson.